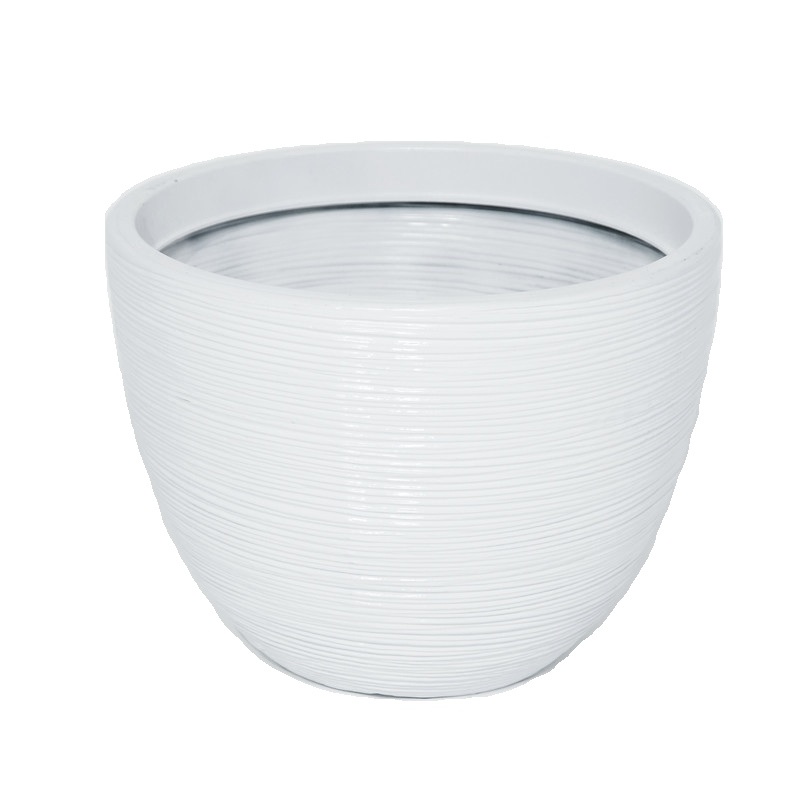 Spin Planter
Textured with visual movement, the Spin Planter is inspired by the handcrafted clay pottery of skilled artisans. Fabricated in a lightweight resin, the planter provides organic character with modern construction perfect for indoor or outdoor use. Finished in a soft white hue with a subtle sheen, use the planter as oversized vessels for plants or florals to incorporate the outdoors into your event*.
19.69"W x 19.69"D x 14.76"H
$35
*Foliage not included. Inquire for options.